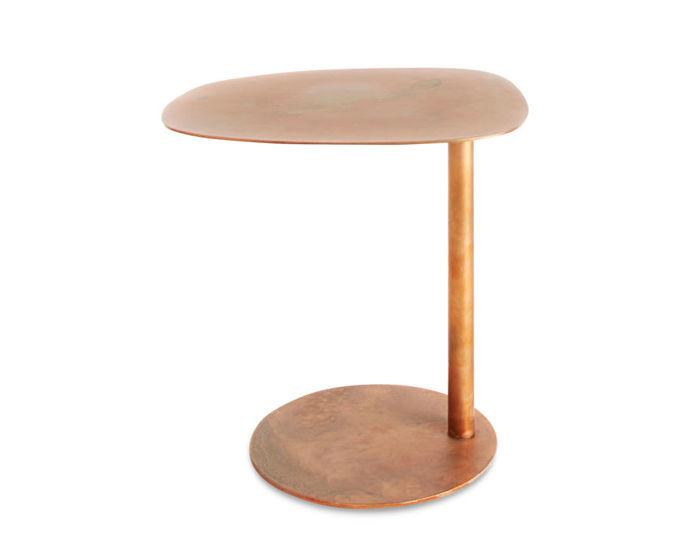 swole small table
Design Blu Dot
Steel construction, powder-coat, felt feet
Made by Blu Dot
Always at the ready, the Swole small table is a sturdy steel table with a cantilevered base which makes it a cinch to pull up and tuck under a sofa, lounge or bed. Gang with the Swole large table and Swole medium table to create a landscape of function and awesomeness.
- Steel construction with Matte Black, Breezy Blue, Oxblood or White powder-coat finish, or copper-plated finish
- Felt feet beneath base
- Assembly required
* The copper finish will be bright when new, and will naturally darken and patina with handling and age.
20" h | base: 14" dia. | top: 20" w | 15" d
$375.00 + plus shipping (curbside delivery in the continental US)
(usually ships in 5-10 business days)

Blu Dot was formed in 1997 when John Christakos, Maurice Blanks, and Charlie Lazor commiserated about the lack of high-quality, affordable home furnishings that also appealed to their modernist aesthetics. They began as college friends trying to fill a void in the marketplace and have endured with highly-original furniture and products that join whimsy with practicality. The company thrives on collaboration and prides itself on having full control, taking care of each step in-house, from design, to manufacturing, to retail. Blu Dot is based in Minneapolis, and has flagship stores in LA and SoHo New York that display over 100 items from the collection.