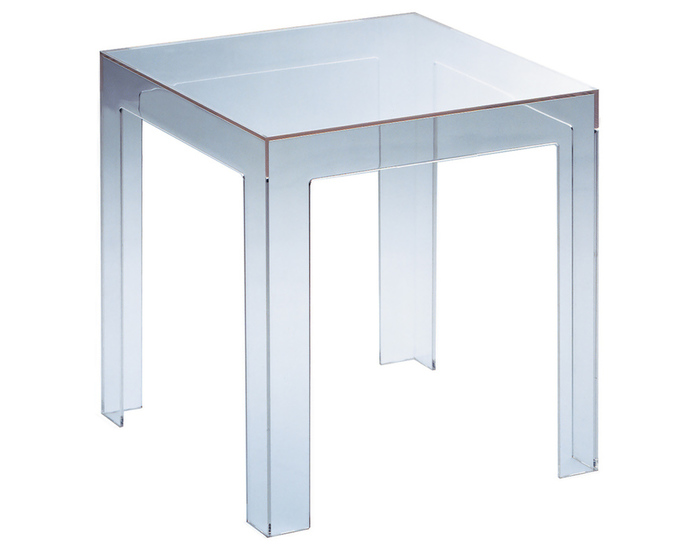 jolly table
Design Paolo Rizzatto, 2002
Batch-dyed polycarbonate
Made in Italy by Kartell
A versatile, elegant and cheerful side-table. Jolly is a small table made of transparent PMMA molded in one piece, in a rainbow of colors. It can live anywhere, in the lounge or in the garden, thanks to its total resistance to all weather conditions.
Paolo Rizzatto has an extensive background working with various manufacturers, in the field of industrial design, and teaching through numerous Universities. His projects have been presented at seminars and exibitions of architecture and design, and included in the permanant collections of a number of foundations and museums.
16" w | 16" h | 16" d
$171.50 + free shipping
(crystal usually ships in 5-7 business days. Please allow 8-12 weeks for all other options)

Kartell's image and its 59 years of history are described through the company's products. The development, the corporate strategies, the attention the company has paid to technology, the project and the design can be appreciated by observing the products Kartell has produced. Kartell's products express the language and the atmosphere of the period in which they were created, but at the same time, they are "contemporary articles," they incorporate many other values and messages and this is why they have become an integral part of our domestic design world.