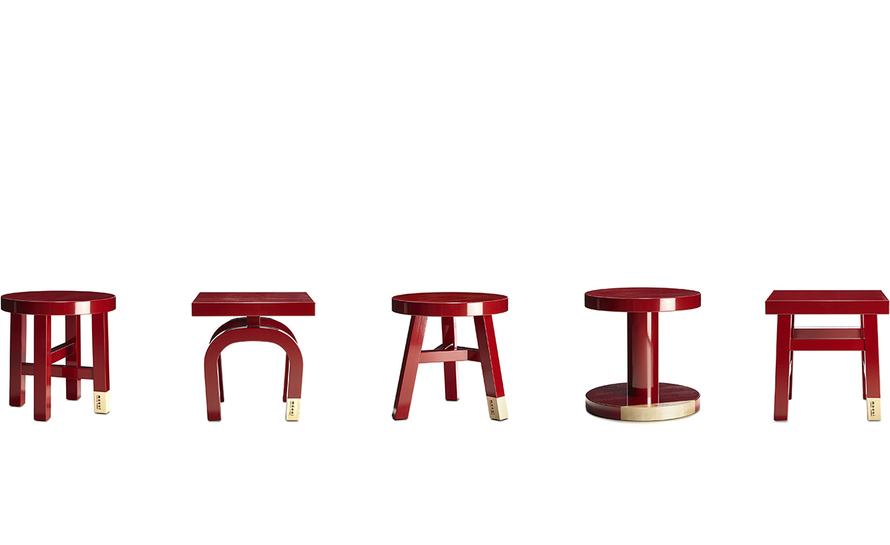 common comrades tables
Design Neri&Hu, 2012
Solid birch wood
Made in The Netherlands by Moooi
A clever personification of the simplicity of country life, where everybody knows 'who' you are and 'what' you do, the Common Comrades table family amuses us with its utilitarian simplicity & honest soul.
The Common Comrades Table family consists of 6 different tables made from solid birch wood with a red RAL 3003 finish.
15.8" tops | 15.8" h
$558.00 + free shipping
(usually ships in 20 business days)

Founded in 2001 by complementing personalities Marcel Wanders and Casper Vissers, Moooi is named after the native Dutch word for "beautiful". According to the company, "the 'third "o' in the brand name stands for an extra value in terms of beauty & uniqueness." In additon to Wanders' work, Moooi has produced work from Bertjan Pot, Maarten Baas, Ross Lovegrove and Studio Job. Ultimately, Wanders is responsible for the overall design selection process.