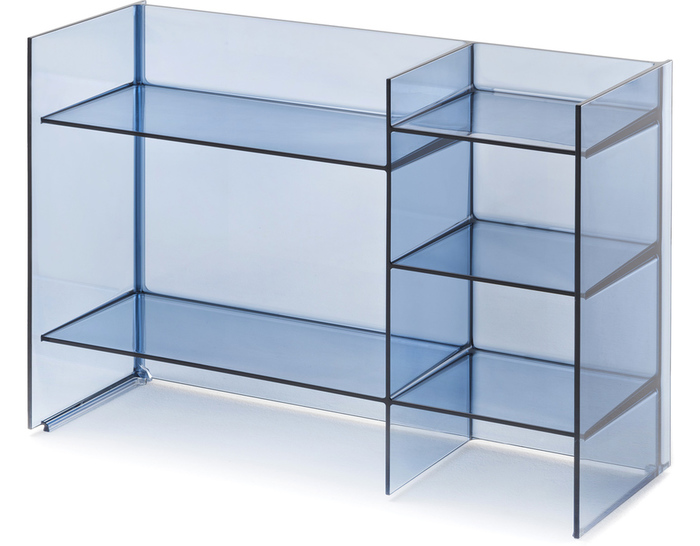 sound-rack cabinet
Design Ludovica + Roberto Palomba, 2013
Transparent or batch-dyed PMMA
Made in Italy by Kartell
This small cabinet can take on many forms, be used in many ways and can be stacked, lending itself to the creation of various geometric and color compositions. Sound-rack can function both as a container cabinet and as a divider. A nomadic piece that can fit easily into any corner of the home or office. Suitable for indoor/outdoor use.
Ludovica + Roberto Palomba are a group of architects and designers based in Milan, Italy. They primarily deal with architecture, industrial design, exhibit design, art direction, communications and marketing consulting.
29.5" w | 10.25" d | 20.8" h | 24.5 lbs.
$835.00 + free shipping
(crystal usually ships in 5-7 business days. Please allow 8-12 weeks for all other options)

Kartell's image and its 59 years of history are described through the company's products. The development, the corporate strategies, the attention the company has paid to technology, the project and the design can be appreciated by observing the products Kartell has produced. Kartell's products express the language and the atmosphere of the period in which they were created, but at the same time, they are "contemporary articles," they incorporate many other values and messages and this is why they have become an integral part of our domestic design world.