reprise chair with hide seat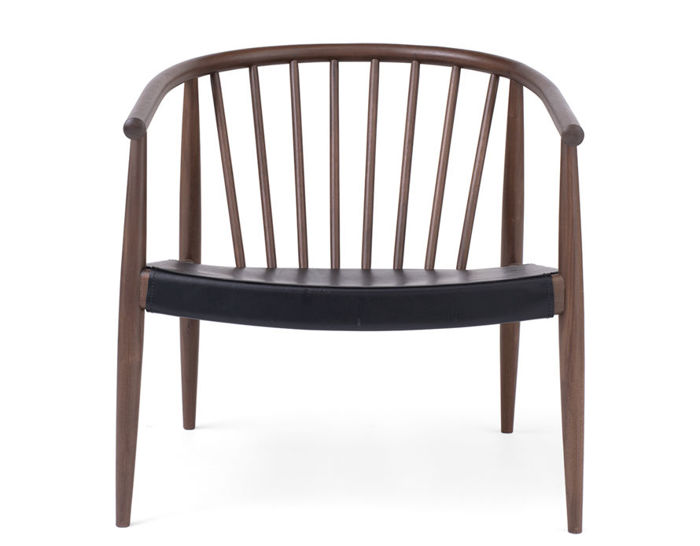 reprise chair with hide seat
Design Norm Architects, 2020
Ash or walnut wood, hide seat
Made in the UK by L. Ercolani
The Reprise Chair is another great example of L. Ercolani's collaboration process. To create this piece, they combined L. Ercolani's traditional woodturning and steam bending techniques with a classic Danish design from the '50s. The chair's legs are held in place with a singular, steam-bent piece of wood, paying homage to an Ercol tradition stretching back to 1944. The end result is a graceful, well-constructed chair with spindles for the legs and backrest. the clean, structural integrity of Norm's Reprise chair offers an ideal perch for leisurely afternoon reading and meaningful conversations that last long into the evening.
Reprise is offered in Ash wood in a variety of stain options or walnut.
28" w | 26.5" d | 26.75" h | seat: 14.5" h
$2,915.50 + free shipping
(please allow 12-16 weeks for delivery)

The year 2020 marks the 100-year anniversary of Ercol and the introduction of L. Ercolani, a premium brand committed to timeless design. The vision of L. Ercolani is firmly rooted in a century of design tradition. A vision that only grows in strength and eminence as the years pass, further solidifying Ercol's legacy of well-built furniture, designed and crafted to be cherished for generations.
reprise chair with hide seat