ettore sottsass pilastro stool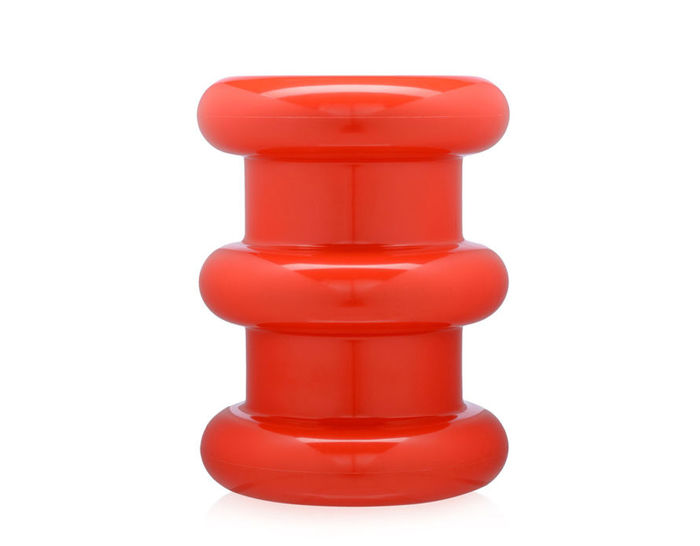 ettore sottsass pilastro stool
Design Ettore Sottsass, 2004/2005
Mass-dyed thermoplastic technopolymer
Made by Kartell
The Pilastro stool is part of the "Kartell goes Sottsass - A Tribute to Memphis" collection, launched in 2015 in homage to design guru Ettore Sottsass. Pilastro, which comes in five opaque tones (red, lilac, purple, green and black), stands out for its architectural lines and is made from mass-colored thermoplastic technopolymer. Suitable for outdoor use.
13.8" dia. | 18.1" h | 7.8 lbs.
$349.30 + free shipping
(usually ships in 5-7 business days)

Ettore Sottsass (b. 1917) of Innsbruck, Austria grew up in Milan with an architect for a father. He graduated from Politecnico di Torino in 1939 with a degree in architecture. He served in the Italian military and spent much of World War II in a concentration camp in Yugoslavia In 1981, Sottsass came together with other young designers and architects to form the Memphis Group, who were hailed as one of the most characteristic examples of Post-modernism in design and the arts. Sottsass was simultaneously assembling Sottsass Associati, primarily an architectural practice now based in Londan and Milan. Sottsass had a vast body of work: furniture, jewelry, ceramics, glass, silver work, lighting, office machine design and buildings which inspired generations of architects and designers.

Kartell's image and its 59 years of history are described through the company's products. The development, the corporate strategies, the attention the company has paid to technology, the project and the design can be appreciated by observing the products Kartell has produced. Kartell's products express the language and the atmosphere of the period in which they were created, but at the same time, they are "contemporary articles," they incorporate many other values and messages and this is why they have become an integral part of our domestic design world.
ettore sottsass pilastro stool