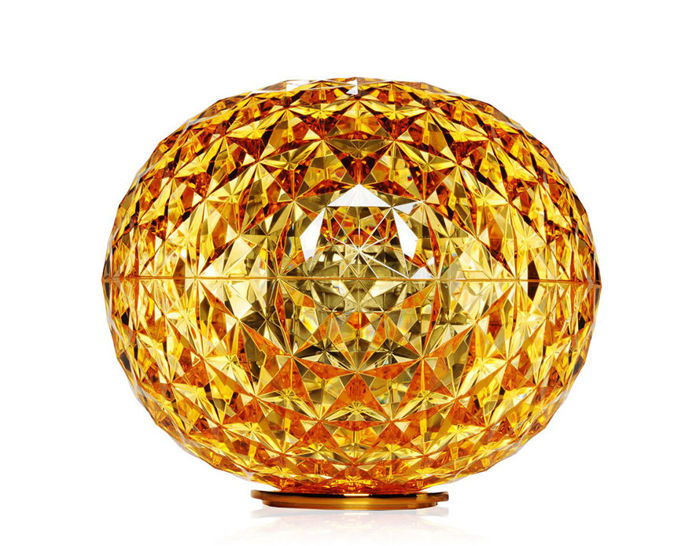 planet low table lamp
Design Tokujin Yoshioka, 2016
Technopolymer thermoplastic, steel base
Made in Italy by Kartell
A complete family of lamps (pendants, low table lamps, and lamps with metal structures). The Planet collections special feature is the shape of its slightly elliptical diffuser. Its transparent surface, which is many-sided both inside and out, creates a rich tapestry of reflections.
Offered in three transparent shade colors with matching steel base.
10.5" dia. | 12.9" h | 5.95 lbs.
Includes 19W, 2700K LED bulb
$451.50 + free shipping
(crystal & smoke usually ship in 5-7 business days. Please allow 12-16 weeks for all other options)

Kartell's image and its 59 years of history are described through the company's products. The development, the corporate strategies, the attention the company has paid to technology, the project and the design can be appreciated by observing the products Kartell has produced. Kartell's products express the language and the atmosphere of the period in which they were created, but at the same time, they are "contemporary articles," they incorporate many other values and messages and this is why they have become an integral part of our domestic design world.