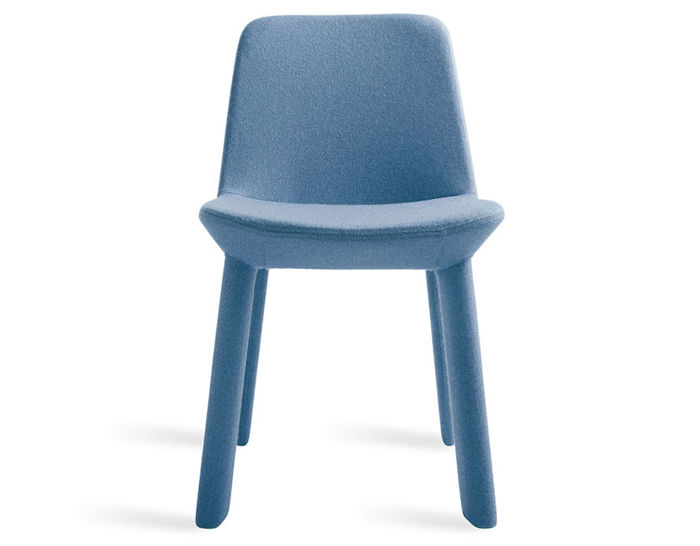 neat dining chair
Design Blu Dot
Plywood shell, metal legs, upholstery
Made by Blu Dot
Completely upholstered from top to bottom, the Neat Dining Chairs unique exterior conceals a sturdy construction of injected foam, a plywood shell and metal legs. An endearing and comfortable combination of footie pajamas with a pinch of Muppet™, Neat is designed to be as friendly to the posterior as it is to the eyes. Lounge chair also available.
* Lightly padded and fully upholstered frame
* Gently contoured back and seat
* Plastic glides on feet to protect surfaces
* Ships fully assembled
Vesper upholstery: 60% wool, 40% rayon
18" w | 22" d | 31" h | seat: 18" h
$550.00 + plus shipping (curbside delivery in the continental US)
(usually ships in 5-10 business days)

Blu Dot was formed in 1997 when John Christakos, Maurice Blanks, and Charlie Lazor commiserated about the lack of high-quality, affordable home furnishings that also appealed to their modernist aesthetics. They began as college friends trying to fill a void in the marketplace and have endured with highly-original furniture and products that join whimsy with practicality. The company thrives on collaboration and prides itself on having full control, taking care of each step in-house, from design, to manufacturing, to retail. Blu Dot is based in Minneapolis, and has flagship stores in LA and SoHo New York that display over 100 items from the collection.