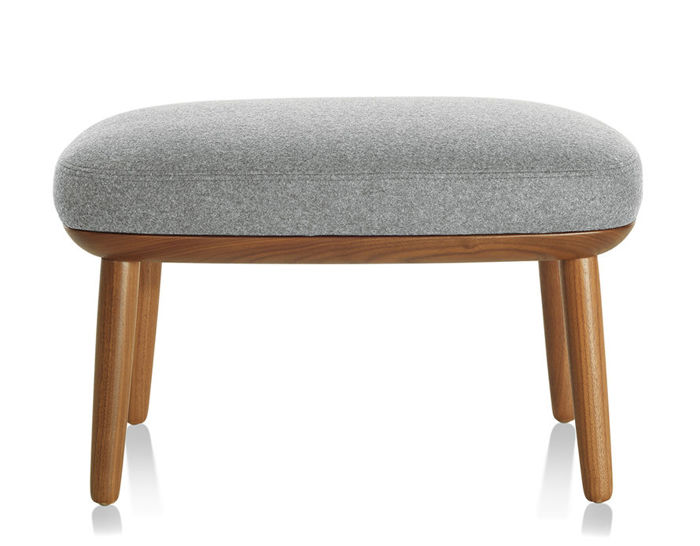 crosshatch™ ottoman
Design EOOS, 2017
Solid ash or walnut, foam & dacron, upholstery
Made in the USA by Geiger®
The Crosshatch is the very definition of versatile, traveling from home to office with ease. Lightweight and transparent the design employs both handcrafting and technology in its production, using a minimum of
materials to achieve alluringly refined results.
As a complement to the Crosshatch Lounge Chair, the Crosshatch Ottoman provides the additional measure of comfort necessary when moments of repose and reflection arise throughout the day. The ottoman shares the same refined aesthetic as the entire Crosshatch family of seating. The simple, streamlined profile features a frame available in a selection of natural woods and a cushion that can be upholstered in a wide variety of textiles.
23" w | 16" d | 14" h
$975.00 + free shipping
(usually ships in 10-12 weeks)

Herman Miller was a West Michigan businessman who helped his son-in-law, D.J. De Pree, buy the Michigan Star Furniture Company in 1923. De Pree had been working at the company, which opened in 1905, since he was hired in 1909 as a clerk. De Pree knew his father-in-law was a man of integrity, so he decided to rename the company after him. By the middle of the 20th century, the name Herman Miller had become synonymous with modern furniture. Working with legendary designers George Nelson and Charles and Ray Eames, the company produced pieces that would become classics of industrial design.